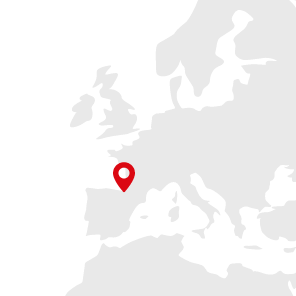 Irun - Spain
Electric Bus Operations Systems - Irun
E-Bus Infrastructures
Irún Town Council inaugurated its first electric bus line in February 2019. Specifically, Line 1 covering 12.5km.
The buses are charged using two fast chargers at the bus terminals located on the city's streets.
The line is completely electric, with a frequency of 15 minutes, with charging performed within these stopping times.
Year: 2019
Promoter customer and scope

Opportunity Charging
2 Rapid chargers
Of 300 kW

Charging system
Oppcharge
Standard charging system